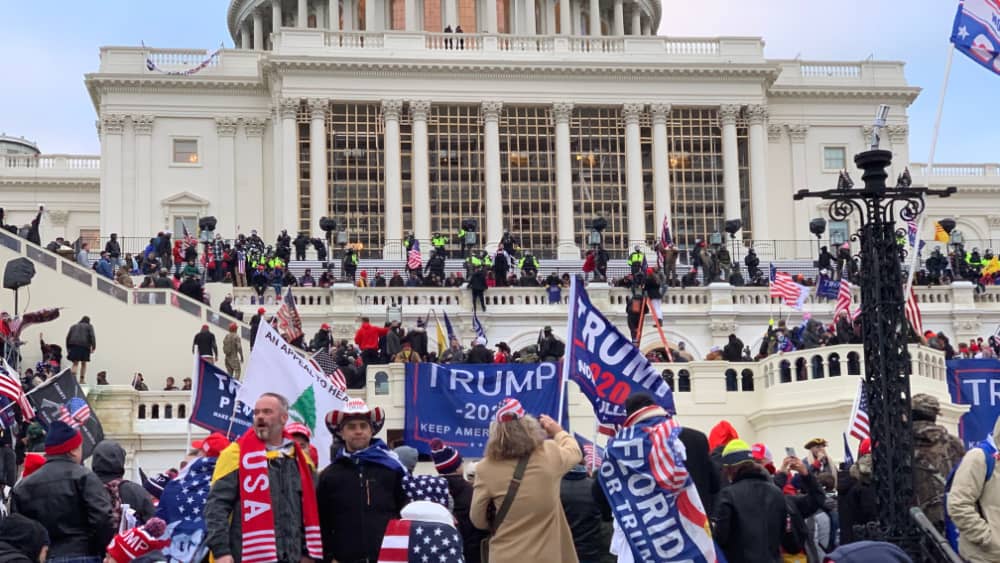 A federal judge sentenced Oath Keepers founder Stewart Rhodes to 18 years in prison Thursday for his role in the Jan. 6 attack on the U.S. Capitol. The 57-year-old Rhodes, who was convicted of seditious conspiracy, received the longest sentence of any defendant to date. Before pronouncing the sentence in Washington, U.S. District Judge Amit Mehta said: "you, sir, present an ongoing threat and a peril to this country and to the republic and to the very fabric of this democracy."
Prosecutors said Rhodes was in contact with Trump between his election loss and Jan. 6, calling on him to invoke the Insurrection Act with the intent of creating an armed militia to act on his behalf. Judge Mehta accepted the government's recommendation to apply an enhancement for terrorism in Rhodes' sentencing for the first time in a Jan. 6 case, . Mehta agreed with prosecutors that Rhodes "inspired the use of violence" in his followers to disrupt the certification and that his conduct met the legal definition of terrorism intended to influence the actions of government; and cited the stockpile of weapons the Oath Keepers had amassed just outside of Washington, D.C. on Jan. 6, as well as Rhodes' orders for members to delete incriminating messages after the Capitol assault.
Rhodes called himself a "political prisoner" before his sentencing. He addressed Judge Mehta in defiant remarks maintaining his innocence, saying: "like President Trump, my only crime is opposing those who are destroying our country."  In November he was found guilty of seditious conspiracy, along with co-conspirator Kelly Meggs. A jury found he and other members of the group played a principal role in disrupting the certification of Joe Biden's 2020 election victory.
Editorial credit: Sebastian Portillo / Shutterstock.com