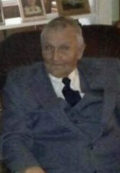 CHRISTOPHER – David Dean Flowers, 82, went to be with the Lord at 4:18 a.m. on April 30, 2023, surrounded by his family and under the care of Hospice of Southern Illinois.
David was born on April 16, 1941 in Christopher, IL to James and Eloise Flowers.
He was preceded in death by his loving wife Carol Ann Flowers, who he joined in Heaven. He was also preceded in death by his parents, his brothers Jack, Donnie, and Sammy Flowers, one sister Betty Flowers, his grandmother Derrington and a granddaughter Jamie Flowers.
David leaves behind six children, daughters Tammy and Brad Lindsey of Royalton, Terri and Randy Loucks of Sesser, Beverly Miller of Zeigler and Karen McIntosh (Hank Bostedt) of Christopher; sons David and Mary Flowers of Christopher and Danny and Kelly Flowers of Christopher; 17 grandchildren Carol and Shawn Ratley of Christopher, Cheryl and Ron Baker of Goreville, Beverly and JJ Mintz of Herrin, Daniel and Robin Prather of Christopher, April Loucks of Centralia, Crystal and John Uraski of Sesser, Matthew Loucks of Sesser, Amanda Miller of Buckner, Melinda Miller (David Howe) of Florida, Sara and Mike Glenn of Arizona, Tamara McIntosh of Christopher, Wesley McIntosh of Zeigler, Daniel McIntosh of Coder, Bethany Flowers, Jericho Flowers and Hannah Flowers of Christopher, Michael Flowers of Christopher and Daniel Flowers of Christopher.
David enjoyed spending time with his family, attending church, singing and praising the Lord. David also enjoyed collecting stamps and coins, gardening, driving his golf cart around town, as well as organizing and being outdoors, especially at sunrise.
His family would like to thank all of those involved in his care during his last days, especially his granddaughters Cheryl and Carol, who cared for him with great love and tenderness, during his difficult time.
Funeral services will be on Thursday, May 4, 2023 at 1:00 p.m. at the Gilbert Funeral Home in Christopher with Pastor Doug Burkhamer officiating. Visitation will be on Thursday from 11:00 a.m. until the time of the service at 1:00 p.m. at the funeral home. Burial will be at the Harrison Cemetery in Buckner. 
For more information go to our website www.gilbertfuneralhomes.com.