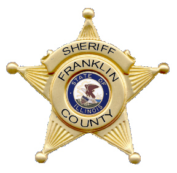 BENTON – A death investigation is underway in Franklin County.
According to the Franklin County Sheriff's Office, deputies responded to a report of a body located in rural Franklin County around 11 a.m. Wednesday. There were no signs of foul play or threat to the public.
No further information is available at this time.
The sheriff's office is being assisted by the Illinois State Police Crime Scene Services and the Franklin County Coroner's Office. The sheriff's office would also like to thank the Christopher Police Department and the Buckner Fire Department for their assistance.