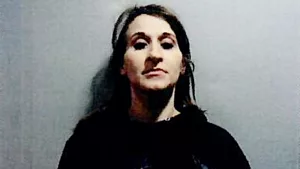 CROSSVILLE – A McLeansboro woman was arrested on several warrants in Crossville Sunday night.
The White County Sheriff's Office says Sarah M. Wilcox was wanted for Possession of Meth less than 5 grams, Criminal Trespass to Real Property and Criminal Damage to Property over $500.
The sheriff's office says a deputy was made aware that Wilcox arrived at a shed behind a home in the 200 block of 2nd Street. The deputy knew Wilcox had multiple active warrants.
When the deputy arrived, he made his way to the shed located behind the house. When the deputy knocked on the door, a male said "yeah" and opened the door. A female matching the picture of Wilcox appeared. The deputy told Wilcox that she was under arrest for multiple warrants. Wilcox then came out of the shed. The deputy then arrested Wilcox and notified dispatch that she was in custody. Wilcox was taken to and lodged in the White County Jail with no bail set.